Netizens - Computer Installs & Upgrades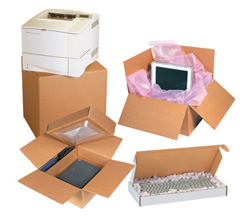 If you have just bought a new computer and need some help in setting it up then Netizens are here to help.
Computer Install Package
Unpack and plug in the computer and peripherals (monitor, keyboard, mouse, webcam etc.)
Install new or existing software (dependent on the customer having licensed software disks or valid license numbers)
Download and install driver software for items such as keyboards and digital cameras
Set up wireless devices such as printers
(Workshop only) For an extra fee we can take your new computer and old computer away and transfer your files
Upgrades
Sometimes a computer could do with a little more oomph to run modern software, especially games. If your computer is over three years old you may notice that new software is slowing your computer down.
More often than not it is not necessary to go out and spend lots of money on a new computer when an upgrade is a viable option.
Particularly computers bought from the larger electrical retailers may have the bare minimum when it comes to internal hardware and processors (this is how they keep prices competitive). Netizens can advise if an updated graphics card will help your existing computer run that new racing game you have just bought a little better or if increased RAM (computer memory) might make daily tasks take a little less time.
Combined with one of our PC or Laptop Health Checks and Services, your computer could feel like a new machine at a fraction of the cost of buying a whole new set-up.