Netizens - Home Network & Home Server Installs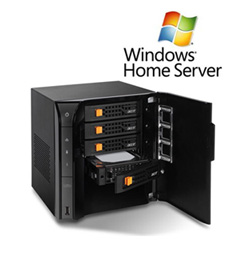 These days many families have at least two or three laptops or PCs, and it can be very useful to store images and files centrally, share printers and other devices, share information, stream films or music to your TV or back-up your precious computer files. Our engineers and technicicans are experts in networking - both wired and wireless, and if you are having problems, need some advice or want to plan a home network then we are here to help.
We Are Experts In
Wired and wireless networking
Ethernet cabling
Switches
Hubs
Patch panels
Cabinet installations
Routers
Windows Home Server (WHS) installations
Home Server Install
A Home Server for storing your files and taking regular back-ups of the data on all of your family computers is an affordable option nowadays. As we store more and more valuable data on our PCs and Laptops there is a danger that hard drives can fail. Imagine losing all of your iTunes music collection because your computer has broken! That is a lot of expensive data to replace. A Windows Home Server (WHS) can be stored discretely in your home and take copies of your computers at a time convenient to you meaning that there is always a way to retrieve your valuable files if the worst happens.
A Home Server can also allow you to share files from computer to computer and store much more data (such as films, music or photos) than you can on your PC or Laptop. Sharing your data in this way can keep your PC or Laptop hard-drive clear to improve how your computer performs daily tasks.
We can even help you take advantage of existing technology in your home to enjoy a better multi-media experience such as streaming films through your Playstation 3 or XBox 360 games console.
How Much Does a Home Network & Server Cost?
Because every home is different it is not possible to provide a guide price for home network and server installs. What we do is to come to your home, complete a detailed survey and then provide a fixed price quote for the work based on what we have found and what you have told us. To give a rough guide, prices for the Windows Home Server itself start from £399.