Netizens - NOW DOING REMOTE SUPPORT
DURING THE LOCKDOWN WE WILL BE OFFERING REMOTE SUPPORT ONLY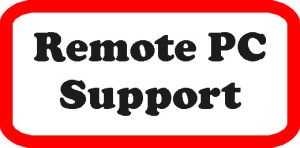 What can we do
If you can get online and need help, we can connect to you remotely.
If you can't get online, we can talk you through diagnosing and fixing the problem.
Fixed price promise
Our fixed price promise applies to all our computer repairs, and you will know what the cost is before committing to anything being done. Quotes are given totally free and without obligation. All our work is guaranteed and any new hardware we install is covered by a 3 month warranty. We can also source and fit refurbished parts if appropriate (subject to availability) which can be a great way of saving you money.
Most computer repairs involving large data transfers, new hard drives, operating system rebuilds and virus and malware removal are best done in our dedicated ICT workshop where we have access to more specialist tools and equipment than our mobile engineers carry.
Covering all of St Albans and the surrounding areas from offices in Harpenden & Redbourne
We are always happy to visit customers, but if you would prefer, you can drop off your PC or Laptop to us for repair to take advantage of a discount on our already great value prices. Where are we? (click here)
If we are not able to repair your PC or Laptop then you won't pay a penny - we are that confident!
Other Services
We don't just do PC & Laptop hardware repairs at Netizens. You can also contact us about;
You'll love the service, be amazed at the prices and (hopefully) recommend Netizens to your friends and family.